Rooftec Lead Sealant, Gutter Sealant & Patination Oil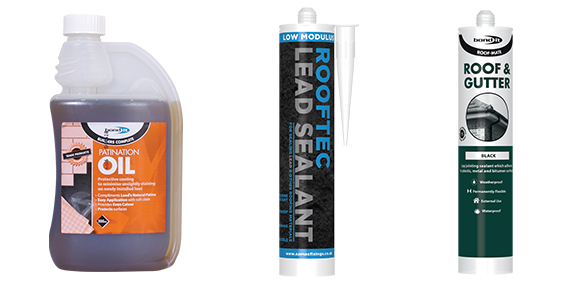 ROOF-MATE ROOF AND GUTTER SEALANT
A polymerically reinforced lap jointing sealant and adhesive used to prevent leaks in gutters and downpipes.
PATINATION OIL
A solvent based surface treatment for new lead sheet or flashings. protective coating for new and restored leadwork.
ROOFTEC LEAD SEALANT
A fast skinning roofing sealant that reduces weather ingression, tile lift and noise. Tough, resilient and compatible with lead.